7 tags
5 tags
6 tags
6 tags
6 tags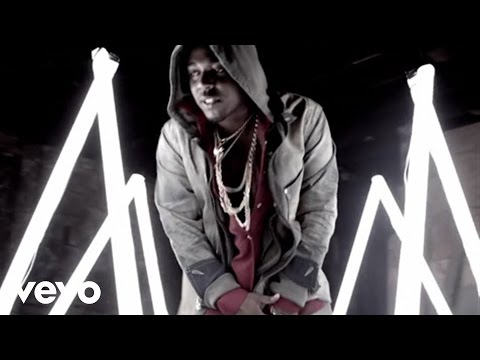 5 tags
4 tags
5 tags
LA Times: "It's only natural: the quest for... →
This article took me back…When I was a kid we had a man-made 'pond' in our backyard and in the summer my dad would clean it out and chlorinate it so we could swim in it. If only we'd had bio-pools back then! No matter where you are swimming this weekend in the southland, I hope you are staying cool!
6 tags
FLAVORPILL: Gravity-Defying Pools That Take... →
OMG is all I can say about these pools. While many don't appear to actually exist yet, there are plenty that will drop your jaw. Seems like most are in Asia, and sadly there is nothing yet like this in LA (why?), but we can still be inspired! Clearly I have lots to add to my 'to-visit' list. Behold and be amazed…
4 tags
FITSUGAR: OLYMPIC-INSPIRED MINI TRIATHLON GYM... →
OK, so I now the Olympics are over (sad face), but here is a great way to keep their inspiring momentum going! Ric and tried this mini-triathlon workout about a week ago and we loved it (except for the part where you only have 3 minutes to get out of a sopping wet bathing suit and into sneakers for the bike ride). It's quick and fun and you will definitely get your sweat on! It's also...
Anonymous asked: I would like to join a swim team; but would i have to take a certain class before joining? How much would i have to pay when joining a swim team?
4 tags
5 tags
LA Times book review: 'Swimming Studies' by Leanne... →
Dang! Yet another book has come out about swimming, this time from the mega-hip artist, illustrator, editor, author and apparently near-Olympic swimmer, Leanne Shapton. It is part memoir, part philosophical meditation on all things aquatic, and is interspersed with her art and photos of her swim suit collection, among other things. I definitely intend to get my hands on this. While I have...
6 tags
'COACH OF THE YEAR': A film by swimmers for... →
Hey readers! Click through to learn more about an independent film currently in production called 'Coach of the Year'. Based on a true story, it's a classic underdog tale of a kids' swim team with the drive to win, but without a pool to practice in. Director/swim coach Dave Stott hopes that with this film we will inspire kids all over the country to learn to swim safely....
blahdyblahgetout asked: Is there bike parking at Expo/Swim Stadium?
NYT: Delineating the Perfect Swim Stroke →
So do you scull or paddle? I admit I am more of a paddler. Apparently we are making a comeback!
4 tags
PAPER MAG: Chatting With McCarren Park Pool... →
OK, so I know it's NY, or Brooklyn technically, or Williamsburg, if you want to be super specific(!) but the images of this pool's history and transformation are so cool and inspiring, especially alongside the interview. I want to go here someday!  Do we have any place like this in LA?? Not quite, but Hansen Dam certainly springs to mind… 
GLASSELL POOL CLOSURE DELAYED! (BUT FOR HOW LONG?) →
According to The Eastsider LA, plans to close this great neighborhood pool early - in mid-August! - are being reconsidered by the City Council after local swimmers protested. But how long will $10,000 last??  
5 tags
L.A.C.E.S. AQUATIC CENTER (guest post by Ric)
5931 West 18th St., Los Angeles, CA 90035 (map) (Just off La Cienega, part of the LA Center for Enriched Studies magnet school campus) 323.933.8345 http://www.laparks.org/dos/aquatic/facility/lacesPool.htm SUMMER LAP SWIM SCHEDULE (until 8/10/12, check website above for updates!) MON-FRI   8-9pm  SAT-SUN  12-1pm SCHOOL YEAR LAP SWIM SCHEDULE MON-FRI 7-9pm YEAR-ROUND / INDOOR / HEATED...
DIVE IN! LA's 15 SEXIEST HOTEL POOLS →
A slideshow of some beautifully designed swimming spots in our city. Not for laps so much, more for seeing and being seen. Oh and be sure to bring your wallet!  tumblangeles: can't go to most b/c we live here, but it's good to have for a reference when someone is looking for somewhere to stay…you know?
5 tags
'Reaching for Zen With Each Stroke and Lap' (Jane... →
Nice article about swimmin and how awesome or relaxing or exciting it can be. Brody also mentions this new book called "Swim: Why We Love the Water" by Lynn Sherr. Here's its blurb: 'Swim is a celebration of swimming and the effect it has on our lives. It's an inquiry into why we swim—the lure, the hold, the timeless magic of being in the water. It's a look at...
Anonymous asked: are you guys open today?
Anonymous asked: where are swimming lessons given
4 tags
"MAKING WET: THE MAGAZINE OF GOURMET BATHING" BOOK...
OMG, I really want to go to this event tomorrow, but I can't!! You should go in my place and report back to me on what I missed. No matter what, I intend to get my hands on a copy of the book! Here is a bit more info from the LAWeekly (or go here for more info and images): Splish-Splash, What's a Gourmet Bath? By Shana Nys Dambrot Among the many influential contributions of the...
3 tags
7 tags
"Backyard Oasis: The Swimming Pool in Southern...
[Herb Ritts, "Richard Gere-Poolside", 1982] I've been wanting to visit Palm Springs again and I was looking for a reason to do so this spring. I thought that wildflower blossoms might be reason enough, but now there's a reason I have to go: Backyard Oasis! This exhibit, part of the mega art event that is Pacific Standard Time: Art in L.A., 1945-1980,showcases images of swimming...
5 tags
ZERO + MARIA CORNEJO SWIMWEAR: RESORT 2012
This NY-based clothing line has some fab suits and bikinis on offer in its 2012 Resort collection. Unique prints (from designer Maria's personal photographs), modern cuts and fine materials (polyamide and elastane) come together to create pieces that are functional as well as fashion-forward. I especially love the Multi Strap Bandeau top and Side Elastic Bikini bottoms in the Nomad print. The...
4 tags
5 tags
$2 TUESDAY FILM AT LACMA: THE SWIMMER →
Next week, LACMA is screening the film 'The Swimmer' (1968) as part of their Tuesday Matinee series (at 1pm) and it's only two bones! I wrote a lil' somethin' about it and posted the trailer here, but to sum it briefly: John Cheever + Burt Lancaster + swimming pools = proto-psychedelic plight of the modern male.   Trust me, you won't be disappointed!
4 tags
SWIMMINGHOLES.INFO →
I found this lovingly crafted website awhile back and there's so much about it that amuses me. Not only does it feature an interactive map that shows you the location of swimming holes, hot springs and 'road trip dips' by state, it has all these loco links to sections like 'Adopt a Swimming Hole', 'Skinny Dipping Info' and 'About Rock Snot'. ...
7 tags
Watch
BOOT CAMP H20 AT THE WESTSIDE JEWISH COMMUNITY CENTER (WJCC) [Watch more segments here and here.] Ric and I recently bit the bullet and signed up for twelve sessions of Intermediate/Advanced Boot Camp H2O at the Westside Jewish Community Center (WJCC). I'll admit I was pretty nervous about it – I think working out is hard enough without someone barking orders at you while you do it – but it turned...
Anonymous asked: are there any trees for shade at hansen dam swim lake
8 tags
DEEP CREEK HOT SPRINGS
We had been talking about a trek to this storied oasis outside of Hesperia for awhile now, and a trip to Vegas in June finally afforded us with the opportunity to visit. It turned out to be a true adventure, one that I highly recommend every water-loving Angeleno have at some point! Before we left I checked out the online bulletin board deepcreekhotsprings.net to get a sense of the conditions...
5 tags
LEISURE DIVE →
I caught wind of this funny blog via Thrillist. The idea is pretty basic - capture yourself on camera mid-dive, posing horizontally - but timing is everything! I really like the creative spins that people put on their dives, too. Makes me wanna submit one! What should my theme be??  
aim2misbehave asked: So I love swimming outdoors, but the beaches I've seen around here (Santa Monica, Venice, Dockweiler) have been too rough for me, and I saw your post on the Malibu Creek rock pool and that seems really cool. Do you have any other recommendations for outdoor, natural swimming areas around LA?
4 tags
SWIM, MEET: THE JOYS OF PUBLIC POOLS →
Today's New York Times has a sweet little opinion piece on public pools by Doree Shafrir that is accompanied by a photo essay by Katie Orlinsky. It features a few recognizable SoCal locales, such as the Annenberg Community Beach House pool and the Banning pool, as well as images from various spots in New York. With summer in full swing, there's no bigger bang for your buck than the $2...
5 tags
WESTWOOD POOL
1350 SEPULVEDA BLVD. (map) (South of Wilshire, part of the Westwood Recreational Complex) LOS ANGELES, CA 90025 310.478.7019 http://www.laparks.org/dos/aquatic/facility/westwoodPool.htm SUMMER LAP SWIM SCHEDULE (until 9/18, check website above for updates!) MONDAY     9am - 12.45pm, 6 - 9pm TUES-FRI    6.30am - 12.45pm, 6 - 9pm SATURDAY  9am - 12.45pm SUNDAY     10am - 12.45pm ...
latimes asked: We posted a photo from your Malibu Creek photo (couldn't reblog as a Photo post) for Tumblr Tuesday. Love this idea!
-- Soo
6 tags
5 tags
Anonymous asked: what can you wear in the swimming stadium can you wear surfing suits in the los angeles swimming stadium
Anonymous asked: What are the hours and dates